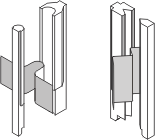 OPTIONAL BENDING TOOLS
Optionally, there is a bending set comprising of 26 parts that we recommend for the purpose of using with the machines. These sets can perform bending by starting from R1 to R12.
The sets used with the machines are made of imported stroke steels and have been hardened with the most correct heat treatment and cut with wire erosion with 0,01 mm precision.
UB-02 bending machines parts have been covered with CrN, and by this means, it is long lasting against corrosion and rusting.
RIGID and DURABLE
Body of the machine is made of modular sfero casting, and this added strength and durability to the machine. As the machine has a rigid body, it is able to resist the impacts that will occur during the bending operation for many years. Chassis of the machine is made of aluminum sigma profiles that has proved itself in terms of strength, aesthetics and durability and that is used all around the world within the machine sector.
COVERING WITH CHROME NITRIDE
The top part of the machines is manufactured from stainless steel and its surface has been hardened by means of nitration. After these, it is covered with a special covering/casing CrN (chrome nitride). By this means special coating, even the bevel of the cutter to be bended contact with the plate, any scratching or corrosion doesn't occur and the bevel part of the part being bendid will not be deformed.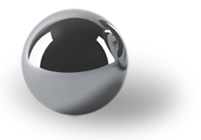 The machine is guaranteed by our firm for a period of 1 year.


UB-02 PDF