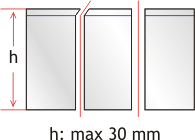 COVERED WITH TITANIUM
Cutting edges is made of powder metal product imported steels and are passed through the most suitable heat treatment for the cutting operation. In order to increase the resistance of the cutting edges against corrosion and cutting, all our knives are covered with TiN (Titanium). TiN covering provides a 50-70 percent increase in the number of cutting and as it is protected against side corrosions, it increases the life of the rule 4-5 times.
NO MORE CORROSION and RUSTING
All parts of the machine have been covered with CrN (chrome nitride) which is a special casing type that isresistant against corrosion and rusting for long years. In all Unique eccentric systems, beddings are carried out by rollers and by this way, corrosion spaces are prevented which may occur in the course of time.
RIGID and DURABLE
With the purpose of enabling the machine bodies to be resistant against corrosions and strokes for years, it has been made of steel and its slide systems have been stones in a sensitive way. By this means, life of the cutting edges has been prolonged and cutting precision has been increased.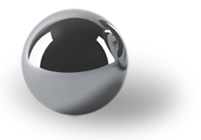 The machine is guaranteed by our firm for a period of 1 year.


UCN-02 PDF
Technical Specifications
RULE THICKNESS
CUTTING HEIGHT
MITER ANGLE
CALIPER
CUTTING EDGE LIFETIME
GRINDING OPTION
NOTCHING HEIGHT
NOTCHING WIDTH
CUTTING EDGE LIFETIME
PRECISION
DIMENSIONS
WEIGHT

1,5-3 pt
23,8-30 mm
54° (54+9 Double Angle 42° Optional)
500 mm Digital
300.000
0,15 mm X 10 times
12-19 mm
3-8 mm
100.000
0,01 mm
250 x 850 x 350 mm
27 kg