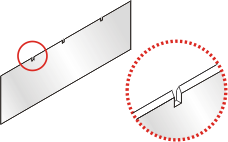 FAST and PRECISE NICK
This machine has been manufactured with the purpose of nicking the moulds used in the manufacturing of package cutting moulds. As known, nick operation is an operation that should be carried out with care in terms of both depth and thickness. For this reason, nick operation is carried out by such special mould nicking machines. UHN-01 offer you the possibility of performing an easy and precise nicking operations.
RIGID and DURABLE
In all Unique eccentric systems, beddings are carried out by rollers and by this way, corrosion spaces are prevented which may occur in the course of time.
6,5 BAR and 40.000 RPM
UHN-01 allows you to easily perform nicking operations by reaching up to 40.000 rpm with 6,5 bar pressure. All aluminums used in the machine are made of materials highly resistant against corrosion And strokes. The painting on it is made by The spray painting method after the special hardening operation, and a durable surface has been created.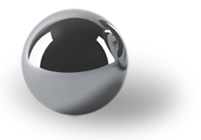 The machine is guaranteed by our firm for a period of 1 year.


UHN-01 PDF
Technical Specifications
GRINDING WIDTH
GRINDING HEIGHT
GRIND STONE DIAMETER
MIN. GRIND STONE SIZE
ENGINE TYPE
AIRFLOW
PRESSURE
RPM
DIMENSIONS

0,1 - 1,5 mm
0,1 - 7 mm
50 mm
30 mm
AIR
285 lt./min.
90 psi./6,2 bar
28.000 rpm.
120 x 250 x 120 mm